Lyrics You Might Be Singing Wrong 🎤
Written By: Gracie Magguilli
We all love jamming to our favorite songs, whether it's at the gym, in your car, or making dinner there never seems to be a bad time to belt it out! However, it's sometimes easy to mishear the lyrics. Once something gets stuck in your head, it's hard to unhear it! We are here to help and you are not alone. For this week's blog, we are breaking down our fav and funniest misheard lyrics! 🎧
WRONG: "Dancing queen, feel the beat from the tangerine"
RIGHT: "Dancing queen, feel the beat from the tambourine"
A must-listen at every party or wedding from the last 20 years, it is hard to imagine anyone not knowing this song by heart. However, it seems that a lot of fans were hungry when they first heard this classic! 🍊
"Sweet Dreams" by The Eurythmics
WRONG: Sweet dreams are made of cheese"
RIGHT: "Sweet dreams are made of these"
People must have been really hungry in the 80s! The popular song that has been the subject of countless remixes over the years had fans convinced the only sweet dreams that can be achieved are because of dairy! 🧀
WRONG: "Or should I just keep chasing penguins".
RIGHT: "Or should I just keep chasing pavements"
Among her many hobbies and passions, many fans were convinced that in Adele's 19, she was having a deep internal struggle on whether or not she should keep chasing her dreams of having a penguin, we hope she found him!! 🐧
WRONG: "All the lonely Starbucks lovers"
RIGHT: "Got a long list of ex-lovers"
In perhaps, one of the most memorable misheard lyric moments during Taylor's 1989 era everyone's Twitter was ablaze will discord about whether Taylor was talking about her sordid dating history or giving a niche group of people a voice. In a deleted tweet, Taylor wished a Happy Valentines Day to all the lonely Starbucks lovers. ☕️
WRONG: "Caught with a bedroom lamp"
RIGHT: "Caught in a Bad Romance"
Early in her career, Gaga exploded on the scene with this unforgettable song, but maybe forgettable lyrics. Maybe someone caught her taking a lamp from a hotel room but in the 2000s, everyone wanted a new bedroom lamp. 🛋
"She's Kinda Hot" by 5 Seconds of Summer
WRONG: "Yeah we're a rhinestone"
RIGHT: "Yeah we're alright though"
One of their most popular songs, 5SOS was trying to write a fun punk song that many fans just thought was a commentary on their fashion choices. We don't want you to wear a singular rhinestone, we want you to wear all of them. 💎
WRONG: "Go home get in bed"
RIGHT "Go home get ahead"
COME ON HARRY WE WANT TO SAY GOODNIGHT TO YOU! When this song dropped we were hitting the replay button so many times. While we will never forget the infamous "As It Was" bridge, a large majority of Harries thought he was telling them to go to bed! 🛏
WRONG: "And even if I went into a Costco"
RIGHT: "And even if I wanted to, I can't stop"
We love a good Target or Costco trip as much as anyone else and many fans were convinced Dua Lipa was just sharing that joy with the world. The popular songs had fans jamming all the way to Costco hoping it would solve all their problems, we still think it might even if the lyrics are wrong! 🛒
WRONG: "Maybe I'm too emotional but your apathy's like a wounded soul"
RIGHT: "Maybe I'm too emotional but your apathy's like a wound in salt"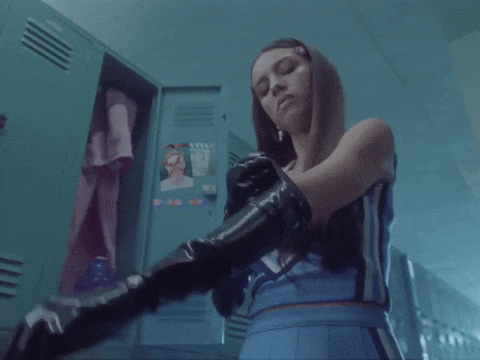 This one genuinely had us shook! In what might be one of the most commonly misheard lyrics of the past few years, Olivia Rodrigo's hit song "Good 4 U" features a bridge where she talks about how sad it is to see someone you cared about be apathetic and how it feels like rubbing salt in a wound. A lot of fans (us Included) thought she was talking about her soul. 💘
"High Hopes" by Panic At the Disco
WRONG: "Always had high, high hopes for Eleven"
RIGHT: "Had to have high, high hopes for a livin"
Maybe Brendon Urie was just really excited for the new season of stranger things? Or maybe he was taking a page out of Taylor Swift's book since he collaborated with her on Lover but in the debut, many P!ATD fans were theorizing what 11 could mean for the future of the band. As it turns out, it predicted…. nothing! It was nothing! 🎸
"Up All Night" by One Direction
WRONG: " Katy Perry's on a plane, on a plane"
RIGHT: "Katy Perry's on replay, on replay"
Why would Katy Perry be on a plane? Fans might be Up All Night debating how Katy Perry was involved with One Direction but the better question is: what is Harry Styles' favorite Katy song? 😴
WRONG: "It's too late to order fries"
RIGHT: "It's too late to apologize"
It is never too late for fries. You may have to apologize if you can't find an open McDonald's but this misheard lyric had everyone laughing. 🍟
WRONG: "Take my horse to a hotel room"
RIGHT: "Take my horse to the Old Town Road"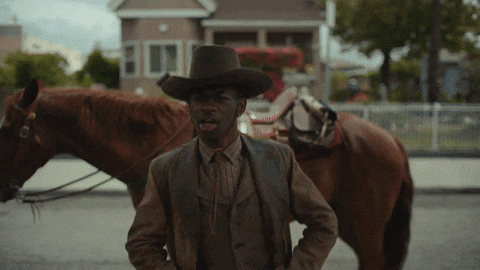 It's hard to imagine anyone not knowing the words to Lil Nas X's break-out hit but apparently, fans were wondering if Nas was gonna pull up to a Hilton with a horse. 🐴
WRONG: "Hold Me Closer Tony Danza"
RIGHT: "Hold Me Closer Tiny Dancer"